FREE 1 Day Marketing Event – Simplified Marketing Secrets for Small Business & Startups. Discover Digital Marketing The Easy Way!
Are you a small business owner that wants to…
Generate more leads online and make more sales?
Learn how to do marketing in an easy step by step?
Fast track your digital marketing results?
Avoid the costly mistakes most small business start up makes?
If you answered YES to any of the above, then we're here to help you so keep reading…
Discover the easy way to market your business for more profits.
Over the last 20 years Kham Lee Tran has tried and tested hundreds of marketing strategies taught to her by mentors and have made many mistakes along the way as well. Realising how overwhelming marketing can be, Kham has recently developed the Simplified Marketing System which helps businesses get clear on exactly which area of marketing they need to implement and focus on.
Kham is on a mission to help as many startups and small business owners how to fast track their digital marketing knowledge and results.
If that sounds like you, then you won't want to miss this 1 day FREE event Simplified Marketing Secrets. You'll leave knowing exactly how to go about attracting your prospects, turn them into leads, convert them into paying clients and leverage your relationship to boost your business even further.
NOTE: This event will be unlike anything else you have ever experienced. It's open to all current and aspiring new startup business owners that are ready to fast track their digital marketing results.
Here's what you'll learn:
Why Avatar Matters
Understanding The 7P's Of The Marketing Mix
Marketing plan
The Simplified Marketing System and your customer journey
Social Media Marketing (Facebook, Instagram, LinkedIn, YouTube)
6 Ways to get on Google Page 1 FREE
Content Marketing
Email Marketing, SMS Marketing
AUTOMATION – Marketing & Sales Funnel
Pay Per Click (PPC) Advertising
Website Design
Upgrade To VIP and for additional tips, networking and lunch. See below why you should upgrade.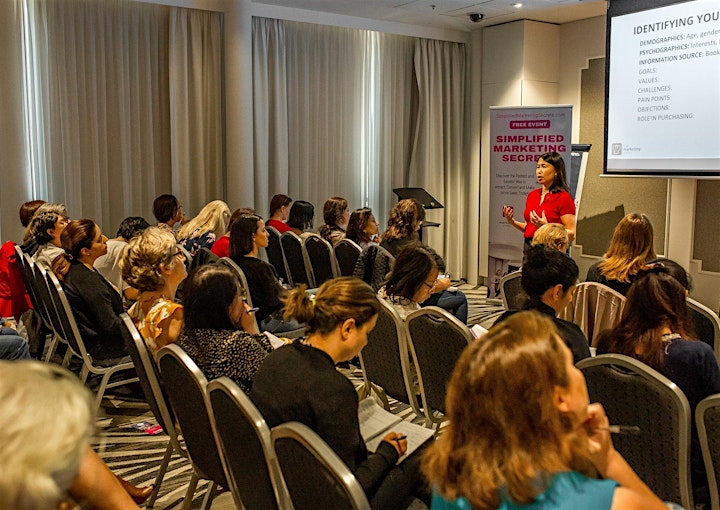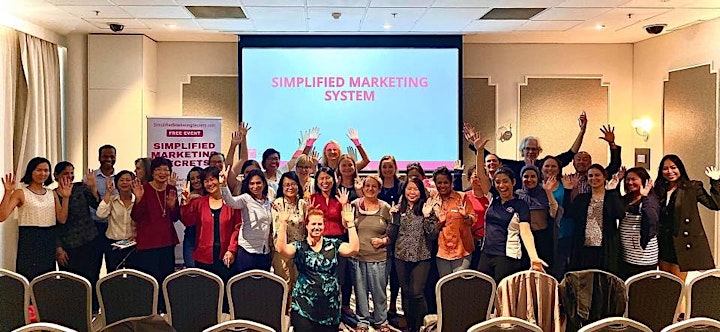 Upgrade to VIP and Get:
Lunch provided
Opportunity to promote your business, each VIP gets 30 sec pitch about your business or idea.
Open Q & A discussion session & networking
3 bonus tools/tips to boost your business